hey there guys! every artist comes to this point i guess haha.
so
so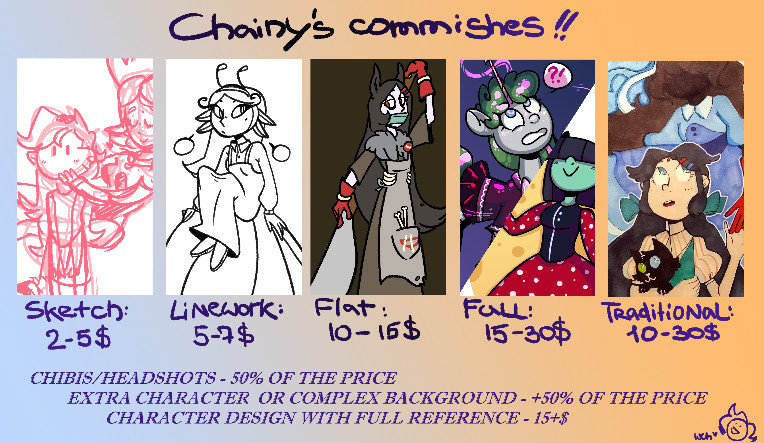 info:
approximate time of making is under a week.
PM me here or through twitter. you do not need to ask 'do you do commishes', just say what you want to be drawn and i'll judge if i can take your suggestion (my skills are still low for some stuff, yeah).
nsfw kinda allowed.
i'm bad at animals and robots.
payment through paypal or credit card of my bro.
thanks for your attention :>